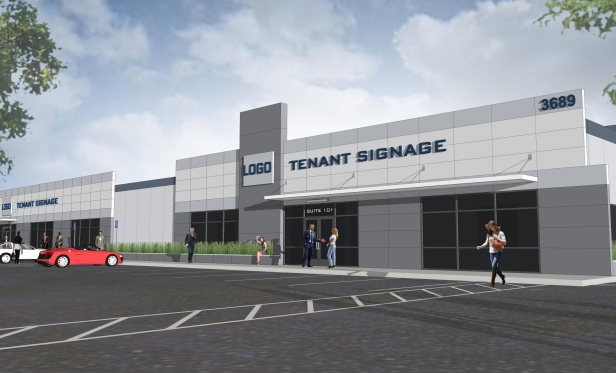 WEST SACRAMENTO—With a scarcity of industrial product in the area, being in the right place at the right time has its advantages. Southern California-based Bendetti Company recently acquired a vacant industrial building located at 3689 Industrial Blvd., centrally located minutes from downtown. The property was chosen strategically based on its location, which is easily accessible from Interstate 80.
"This was an off-market transaction that was sourced through Palmer Capital from a seller that also occupied the building," Aaron Weaver, CFO of the Bendetti Company, tells GlobeSt.com. "The building was not the right fit for the owner/occupier, thus facilitating the opportunity for us to acquire the asset."
Shortly after the acquisition, the Bendetti Company secured Goodwill Industries as its first long-term tenant, leasing more than 50% of the space, proving both the firm's business plan and market assumptions correct. Bendetti's vision for the project along with the property's prime location were key to attracting such a desirable first tenant.
Goodwill will lease 170,000 square feet of the building with its part retail/outlet, part warehouse facility. The location is ideal for the Goodwill model, with access to major freeways as well as space for loading merchandise.
"Securing a tenant like Goodwill highlights the flexibility of the Sacramento property and also reaffirms that this was the right time for our company to make the purchase," says Weaver. "We've found a successful niche in focusing efforts on middle market transactions, which are often too large for private investors and institutions. We typically focus on deals between $7 million to $40 million in the United States, so this was right in our sweet spot."
Bendetti now plans to take the building from an older and less-desirable class-C rating to a class-A rating to attract more like tenants. Renovations are underway to give the 300,000-square-foot property a major facelift including changes to the building's facade, landscaping, parking lot, roofing and safety features. Improvements also feature additional parking spaces and early suppression fast response sprinklers. The rest of the building remains available for lease, with renovations set to wrap up in early 2019.
"Clean landscaping, convenient parking and top-of-the-line safety systems are some of the most key features tenants consider when leasing an industrial space," says the Bendetti Company managing director Jared Christensen. "We're certain these updates will be a heavy value-add to the existing property."
There is nearly 2 million square feet under construction or near construction in Southport/West Sacramento, according to Colliers International, which represents all of that space. This new space is getting the attention of some new-to-market large users of 100,000-plus square feet.
NorthPoint is under construction on its first phase, with walls tilted up last month. The two buildings totaling approximately 400,000 square feet should complete by March 2019. In addition, new roads and site work are underway on Ridge Capital's two buildings on Mary Place, which should deliver by second quarter 2019, GlobeSt.com learns.