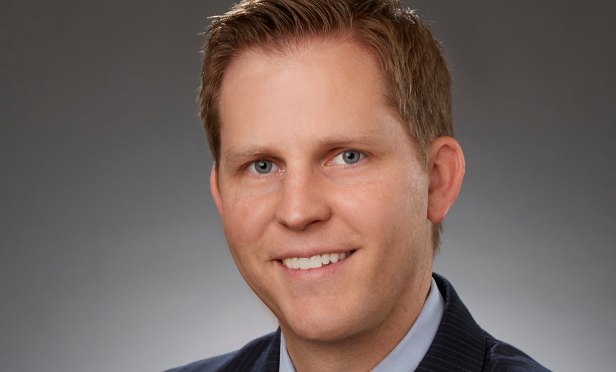 SAN FRANCISCO—The creative office concept is an oft-used buzzword and means different things to different people. For Bendetti, it not only encompassed office but industrial space as well.
Several years ago, Bendetti took note of the appeal and demand of creative office space, and saw an opportunity to use some of those elements in its industrial properties. It began to incorporate some of the materials and elements that are typically found in creative office spaces or loft-style offices and infuse those specs into its industrial properties located in California, Nevada, Utah and Colorado.
Boasting 3.5 million square feet of multi-tenant industrial properties, Bendetti is capitalizing on the many ways in which contemporary office aesthetics and creative office elements can bolster any interior and soften any raw industrial surrounding.
"We weren't so much interested in ping pong tables and bocce ball courts as we were with exposed ceilings and ductwork, polished concrete, vibrant paint colors and sleek light fixtures. The idea was to take an old tired industrial office space and mold it into a cool and enticing work area that fostered collaboration. All these elements work in concert to give an edgy, cool vibe to a space," Jared Christensen, Bendetti COO, tells GlobeSt.com. "We started with a couple of small suites to see how the new concept would be received in the market and we were pleasantly surprised. The units leased much quicker than anticipated and at higher than anticipated rental rates."
Since then, the company has introduced its concept to its other industrial properties and has enjoyed similar results. Of course, Bendetti is not the only name to notice this lucrative opportunity in industrial real estate.
Countless reports show that tenants of all kinds are on the lookout for wide open and versatile layouts that include shared working spaces, a phenomenon heavily inspired by Generations Y and Z, who are reframing the traditional work experience. As a result, business occupants (industrial and otherwise) are actively seeking real estate that fits with young and incoming hires, while emphasizing a desire for creative work areas that encourage a calm atmosphere, all the while boosting productivity. With this concept having caught on, Bendetti plans to continue utilizing these edgier office materials to create a fresh look that will be attractive to a younger workforce in the future.
Indeed, the office workspace is being reshaped and buildings are changing, says Gensler. The line between work and city is blurring as towers and campuses mix in community. Coworking space, with its informal and collaborative ethos, will scale up, and smart environments will take hold. Attracting the young and creative generation will be a shared goal of cities and employers.
This reflects a shift from hierarchy to community, to support innovation. Mixing work with other uses is a growing practice, connecting informally with others in and around a building is a plus. Both make urban mixed-use locations more highly valued, according to Gensler.